Media playback is unsupported on your device Media captionBoris Johnson on coronavirus: "We will face a challenge in the weeks, months ahead" There could be a "very significant expansion" of the number of cases of coronavirus in the UK, Prime Minister Boris Johnson has warned. Speaking to BBC political editor Laura Kuenssberg, Mr Johnson said
There could be a "very significant expansion" of the number of cases of coronavirus in the UK, Prime Minister Boris Johnson has warned.
Speaking to BBC political editor Laura Kuenssberg, Mr Johnson said the possibility of further transmission of the virus was "clearly on the cards".
It comes as the number of cases in the UK rose to 39 on Monday.
Meanwhile, the EU has raised the coronavirus risk level in member states to "moderate to high".
There were four new UK cases announced on Monday, all of whom had travelled to Italy – which has seen the largest outbreak in Europe.
They are from Hertfordshire, Devon and Kent and tracing their contacts has started, England's chief medical officer Prof Chris Whitty said.
It was earlier reported that this took the total to 40. However, a hospital in Middlesex where a doctor was thought to have contracted the virus on Sunday said further tests have proved negative.
What do I need to know about the coronavirus?
A panel of experts and BBC reporters will be answering your questions about the coronavirus outbreak in a special programme on BBC One at 19:30 GMT on Monday
The prime minister said: "The most important thing now is that we prepare against a possible very significant expansion of coronavirus in the UK population."
It is "much more likely than not that we will face a challenge in the weeks, months ahead," he said, adding that the country was "well prepared with a fantastic NHS".
Mr Johnson said that "further protective measures" against the spread of the disease would be announced "as and when that spread happens".
"Don't forget the importance of washing your hands," he added.
How have you been affected by the spread of Covid-19? Share your experience by emailing

haveyoursay@bbc.co.uk
The prime minister was speaking after an emergency Cobra meeting where ministers discussed plans to tackle the spread of coronavirus in the UK – due to be published on Tuesday.
Mr Johnson said plans would include a "range of calibrated responses to the spread of coronavirus".
He said the issue with measures such as closing schools and cancelling major public events would be "when and how and with what logic to deploy them".
Education Secretary Gavin Williamson later confirmed that schools "should stay open unless they're advised otherwise by Public Health England".
The Budget will go ahead as planned on 11 March, despite the impact of the outbreak on the UK and global economy, Downing Street said.
All Six Nations rugby matches currently scheduled are set to go ahead, including Saturday's England v Wales fixture, it has been confirmed.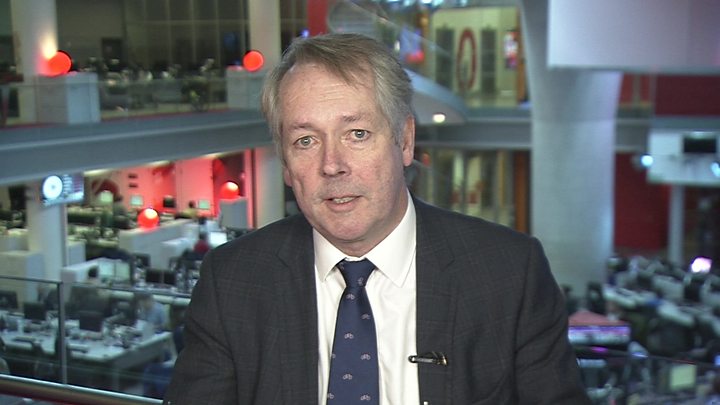 Elsewhere, Scotland's first minister Nicola Sturgeon has warned the nation should prepare for a "significant outbreak" of coronavirus.
There has so far been one confirmed case in Scotland, involving a patient who had recently travelled to Italy. Ms Sturgeon said that future cases were likely in the "days to come".
Earlier, Public Health England (PHE) said widespread transmission of coronavirus in the UK was now "highly likely".
Medical director Prof Paul Cosford said the increase in cases in the UK and abroad meant the UK must be prepared.
If the outbreak worsens, the government has said measures could include asking newly retired doctors and nurses to return to the NHS.
People could also be urged to work from home – and closing schools and cancelling major public events have also not been ruled out.
Legislation allowing the government to use extra powers to help control the spread of the virus is expected to go through Parliament by the end of March.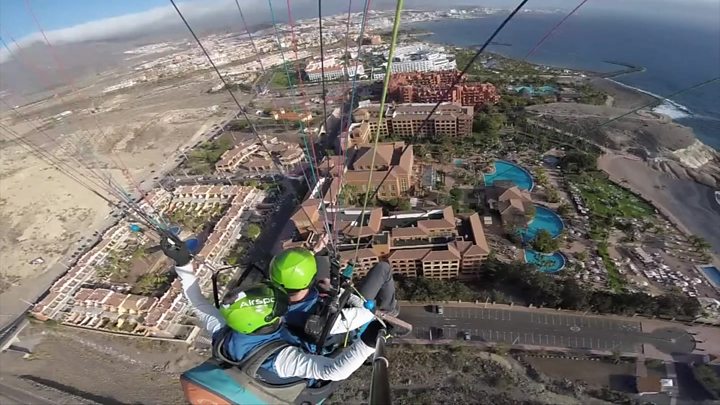 Meanwhile, British holidaymakers who were quarantined at a hotel in Tenerife are returning home after testing negative for the virus.
More than 700 guests, including hundreds of Britons, were told to isolate at the H10 Costa Adeje Palace last week after a group of Italians contracted the virus.
A Jet2 plane believed to be carrying about 100 passengers from the hotel took off on a dedicated flight on Monday afternoon, and is due to land at Manchester and Belfast later.
Once home, the group must isolate themselves until the original quarantine period ends on 10 March.
Travel firm Tui confirmed 17 of its customers were flown back to the UK on two separate flights to Bristol and Newcastle on Sunday night.
The company's remaining 19 guests will be flown home on Tuesday, subject to their test results, a spokeswoman said.
In other developments:
British Airways has cancelled hundreds of flights between 6 March and 28 March over the outbreak, including flights from London Heathrow, Gatwick and London City airports
Ryanair has also reduced the number of flights on some routes, in particular to and from Italy, by up to 25% due to a drop in demand
London hospitality body UK Hospitality, which represents hotels, venues and restaurants has told BBC London that its members in the capital are currently seeing a 10-15% reduction in bookings
Northern Ireland pubs have lost hundreds of thousands of pounds while feeling the "pain" of the coronavirus crisis, an industry chief has claimed
Amazon has pulled out of London Book Fair, which is scheduled to begin on 10 March
Where are the latest UK cases?
There are now 36 cases of coronavirus in England, and one case each in Northern Ireland, Wales and Scotland.
On Monday, North East London NHS Foundation Trust confirmed a case of coronavirus at Vinters Business Park – home to Maidstone Studios and an office suite used by the trust.
The trust said its staff member did not come into contact with patients, and its employees are working from home.
ITV Meridian, which uses Maidstone Studios, has also sent home staff who were at the site last week.
In Hertfordshire, Davenport House Surgery in Harpenden said a patient has been diagnosed with the virus, while the parent of a child at Peartree Spring Primary School in Stevenage has also tested positive.
Over the weekend, three cases in England were linked to a man from Surrey, who was the first patient not to have been abroad recently and was instead infected within the UK.
Another new patient, from Essex, had also not recently travelled to an infected area.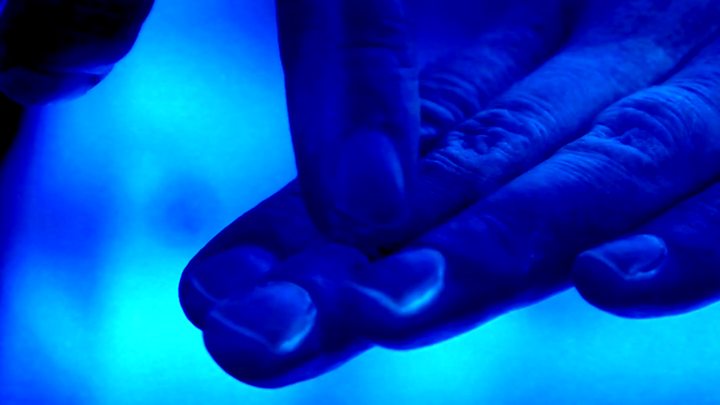 There was also one case in Greater Manchester, three in West Yorkshire and two patients in Hertfordshire.
A staff member at Wimbledon College in south-west London, which has closed for deep cleaning, is also among the cases.
Another new case is from Gloucestershire and linked to a member of staff at St Mary's Primary School, Tetbury, who was identified on Saturday.
A man who had been working in Bristol has also tested positive for the virus in Shenzhen, China, after flying from London to Hong Kong on Thursday, according to the Health Commission of Guangdong Province.
As of 09:00 GMT on Monday, the Department of Health said a total of 13,525 people had been tested in the UK, of which 13,485 were negative.
Globally, about 86,000 people have been infected, with cases in more than 50 countries. More than 3,000 people have died – the vast majority in China's Hubei province, where the outbreak originated in December.
---
[ad_2]

Source link