Image copyright Reuters Image caption During lockdown many people have been running in parks and on beaches A number of small-scale outdoor theatre and sporting events will be trialled in Wales as coronavirus restrictions are eased. Events were cancelled when lockdown began in March, and mass gatherings were banned. Now First Minister Mark Drakeford has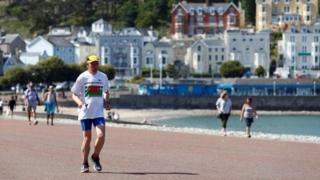 A number of small-scale outdoor theatre and sporting events will be trialled in Wales as coronavirus restrictions are eased.
Events were cancelled when lockdown began in March, and mass gatherings were banned.
Now First Minister Mark Drakeford has said three outdoor events, with up to 100 people, will be held in the hope more would be allowed.
But he said the reopening of schools in September remained the "top priority".
Speaking at the Welsh Government's press briefing, Mr Drakeford said parents could be reassured that children would be able to go back to the classroom.
He said that keeping schools open would be the priority when deciding measures to combat the virus, if cases were to increase in Wales.
"We are putting the successful and safe reopening for schools right at the top of our agenda," he added.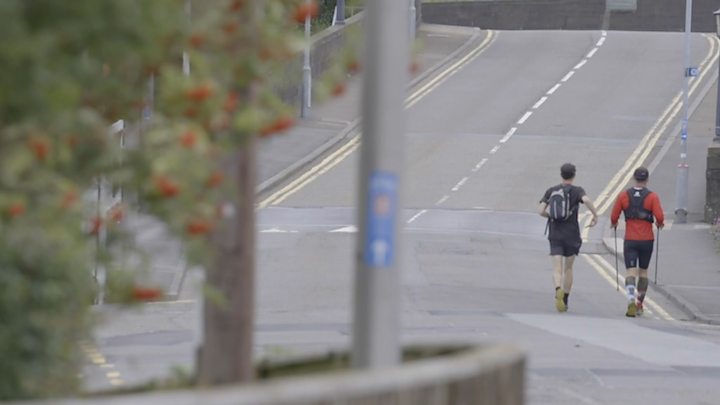 Numerous mass-participation events, which raise millions of pounds for charities, including marathons and triathlons, were cancelled or postponed due to the pandemic, while festivals and concerts were also put on hold.
Mr Drakeford said three events would be trialled to see if they could be carried out in a "safe way" while maintaining social distancing.
The trial will see outdoor performances run by Theatr Clwyd, in Flintshire, allowed from 27 August.
The Return to Racing triathlon at Pembrey Country Park, Carmarthenshire, will also go ahead, but without spectators, and a car rally at Trac Mon, on Anglesey, has also been allowed.
Mr Drakeford said the hope was to support the sector and "make the most of the remaining summer months where we can spend time outdoors".
The first minister said the government was learning from trials of reopening indoor theatre and some indoor sports in other parts of the UK, and it was possible other activities would resume later in the autumn.
Care home visits allowed
It was also announced that relatives would be able to visit their loved ones in care homes from 29 August, under "strict" rules to be set out.
Mr Drakeford said this was one of the "most serious decisions" taken by Welsh Government.
"I know that there will be many families and many residents that this will make an enormous difference," he added.
"But care homes are such vulnerable places that it's right we take a different level of caution before we allow those visits to take place."
In an interview with BBC Wales, Mr Drakeford warned "it won't be like it was before".
"People won't simply be able to turn up, they will need to make sure that they made the arrangement in advance," he said.
"It's likely to be a single visitor, the care home will have to carry out a risk assessment."
Casinos will also be allowed to reopen on the same date, with both moves subject to coronavirus remaining under control.
What's happening with extended households?
Mr Drakeford confirmed up to four households will be able to join together in an "exclusive extended arrangement" from this weekend.
Currently, an extended household can only be made up of two households, but from Saturday that cap will double.
A meal following a wedding, civil partnership or funeral will also be allowed for up to 30 people indoors, if social distancing can be maintained, from 22 August.
When can cleaners work in people's homes?
Mr Drakeford said the next easing of lockdown measures, in three weeks' time, would include relaxing rules to allow cleaners and tutors to work in people's homes.
It would also allow small groups to meet indoors for classes and clubs, such as book clubs and weight loss groups.
Mr Drakeford said 500 businesses had been closed since March after breaking coronavirus regulations.
He said incidents had been witnessed and reported to the police and local authorities "which are plainly not within the rules".
Earlier he said things "continue to improve" in Wales, but the picture across the UK was "challenging".
Asked about the difference in infection rates between Wales and England, Mr Drakeford said population density was "part of the explanation" but "it may not be the whole of the explanation".
"I do think that some of what we are seeing is the result of the way that we have done things in Wales," he said.
"I'm not going to claim that it's the whole of the reason, luck comes into this as well as good planning.
"But the way we've tried to do things in Wales, step-by-step, trying not to do too many things at once, trying to make sure that you can have a sense of cause and effect in what you are doing, being willing to do it in a cautious, controlled way."
What do people think of the easing of restrictions?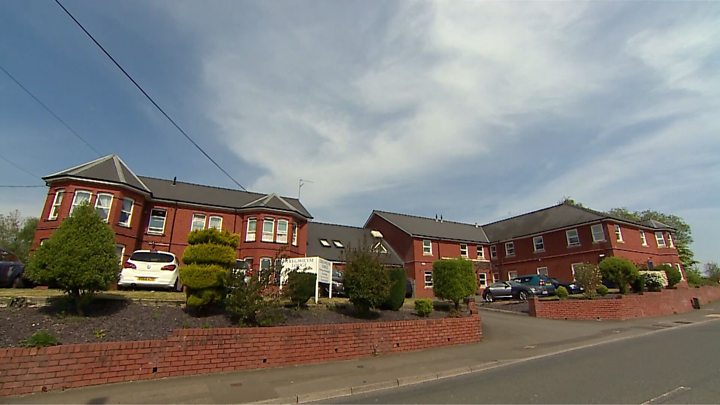 Karen Healey, general manager of Tregwilym Lodge nursing and residential home in Rogerstone, Newport, said she was "slightly tentative" about opening the care home to visitors, as 21 residents had died from Covid-19 up to the end of June.
"Although we will be opening our home up, we will have to do in a staged approach because, quite clearly, what we can't afford is to open up the home and to cause another pandemic," she said.
"We are also very mindful that there could be a second wave coming. I have a duty to protect my staff and, more importantly, my residents."
Lee Dirkzwager, 72, from Cardiff, who has been shielding, said: "I did venture out on Sunday, very tentatively, quite nervous actually.
"I didn't enjoy it and came back to what I now call the norm, which is isolation. I think it's going to take a long time to adjust.
"I'm nervous to meet even family… I suppose I've become somewhat institutionalised being on my own."
[ad_2]

Source link