Liverpool do things the hard way Liverpool return to winning ways, thanks to Mohamed Salah's second-half penalty, but yet again do so the hard way. Tottenham Hotspur tried their level best to hold out for three points after taking the lead inside the opening minute through Harry Kane, but through the unlikely source of Jordan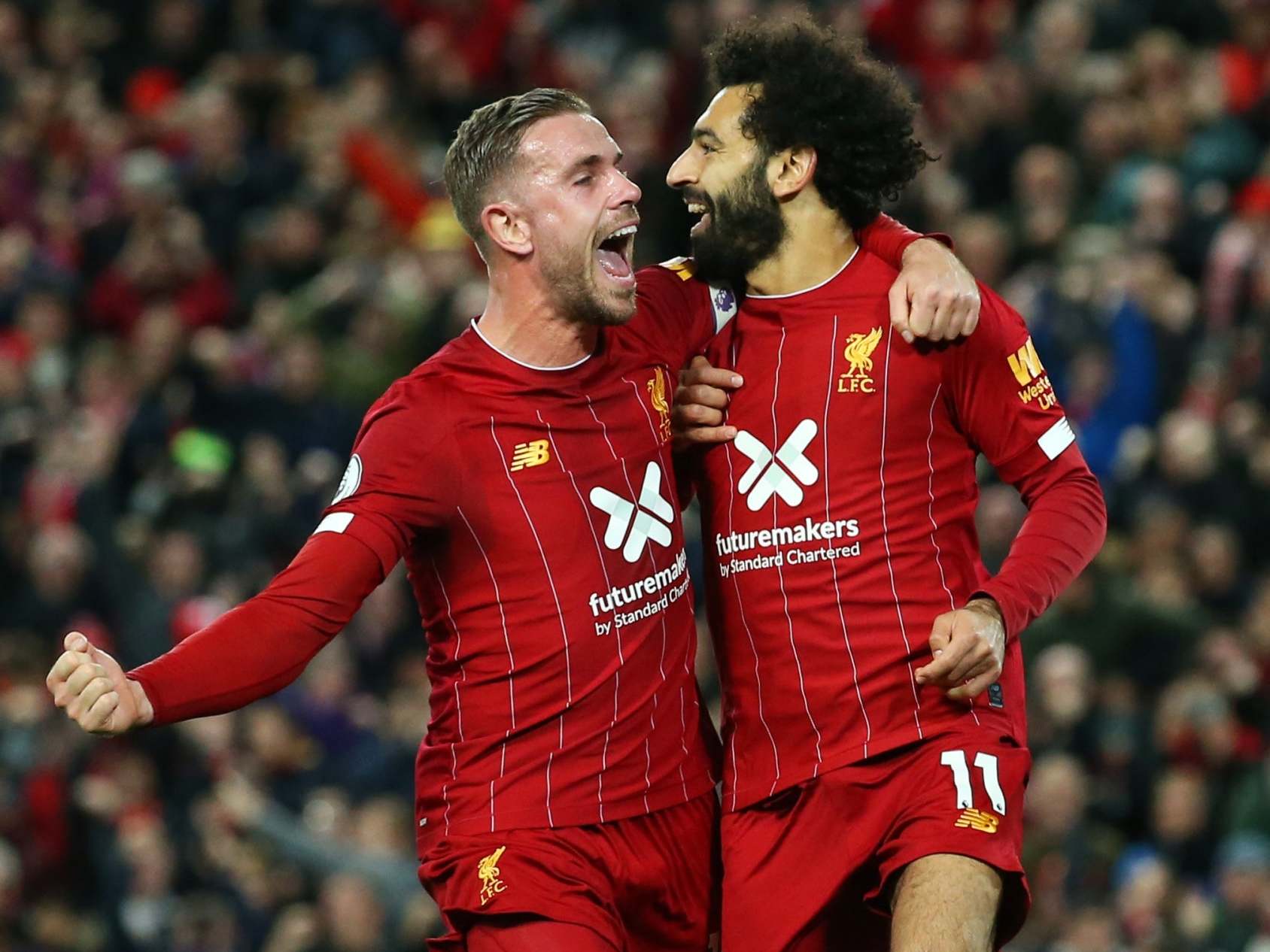 Liverpool do things the hard way
Liverpool return to winning ways, thanks to Mohamed Salah's second-half penalty, but yet again do so the hard way. Tottenham Hotspur tried their level best to hold out for three points after taking the lead inside the opening minute through Harry Kane, but through the unlikely source of Jordan Henderson, Jurgen Klopp's title contenders eventually found a way through.
This was always more likely to be a tight, evenly-contested encounter rather than the cakewalk some expected. Liverpool could have won by a greater margin if not for the heroics of goalkeeper Paulo Gazzaniga, but equally, Tottenham will return to north London ruing a handful of missed opportunities that would have earned them a much-needed result.
Like against Leicester City, Sheffield United, Red Bull Salzburg and Chelsea, Liverpool win by one goal. Should that be a concern? For as long as they remain at the top, Jurgen Klopp will not care.
Pochettino's big call does not pay off
It was Mauricio Pochettino's most surprising team sheet of the season and could be his most significant too. After sitting out of the 5-0 thrashing of Red Star Belgrade, wantaways Christian Eriksen, Toby Alderweireld and Danny Rose were all recalled. The sense on Tuesday was that Tottenham were looking to a future without these players. All that was risked by Pochettino's eye-catching selection.
It was 38 minutes away from producing a famous win but Tottenham never looked capable of holding a lead for a full 90. Eriksen did very little, bar tripping over his own feet when put through on goal. Rose was made to suffer at times by Liverpool's right flank. Alderweireld had a tame late header saved. At the final whistle, you were left wondering whether the team that handily dispatched Red Star deserved another outing.
Liverpool's midfield has a mixed afternoon
After trusting Alex Oxlade-Chamberlain and Naby Keita to start in Genk, Klopp reverted to a midfield combination which is generally considered to be his most conservative. It took only 48 seconds for it to collapse. Jordan Henderson lost the ball inside Tottenham's half, allowing Moussa Sissoko to dribble past Fabinho and Gini Wijnaldum's limp attempts at a sliding tackle and launch the move which opened the scoring.
How solid is this set up? It was a major part of the 17-game winning run, last year's 97-point haul and winning the Champions League. Two of its members atoned by combining for the equaliser. But Henderson's goal and the ease with which Tottenham bypassed the Henderson-Fabinho-Wijnaldum axis on several occasions will do nothing to stop the clamour for a more adventurous midfield.
Kane's predatory instincts remain intact
The Kane of the last 18 months has been a curious player. Ever since that ankle injury at Bournemouth, he has taken fewer shots, dropped deeper and sought to create, and a player once considered to be the finest striker in European football is scoring goals at merely an average rate.
Two against Red Star and the breakthrough here is unlikely to reverse that trend, but the manner of his opener will offer some encouragement. It was Kane at his predatory best, following Son's shot in as it rose to strike the post and then anticipating the ball's bounce before any other player. The mini-run of scoring is promising, but it needs to continue.
Lovren fails to convince
It is two years since Dejan Lovren's day to forget in a 4-1 defeat away to Tottenham. He remains a Liverpool player but his Anfield career has never truly recovered from that afternoon. It is always there as a reminder of his limitations, and those limitations were on display once again.
Lovren was unfortunate on the goal, when Son's strike hit him and deflected into Kane's path off the post, but he was at fault at the start of the second half when outfoxed by a long Gazzaniga pass. This moment's sloppiness led to Son hitting the bar. Tottenham could not hold out at 1-0. 2-0 would have been a different proposition and Lovren would have been the fall guy once more.
[ad_2]

Source link