If you thought dating was complicated before, buckle up. Up until recently, the path to finding true love was plagued by ghosting, catfishing and benching, among other nefarious forms of behaviour. Now, the path is plagued quite literally – and you are not even allowed to leave your house to step on it. As a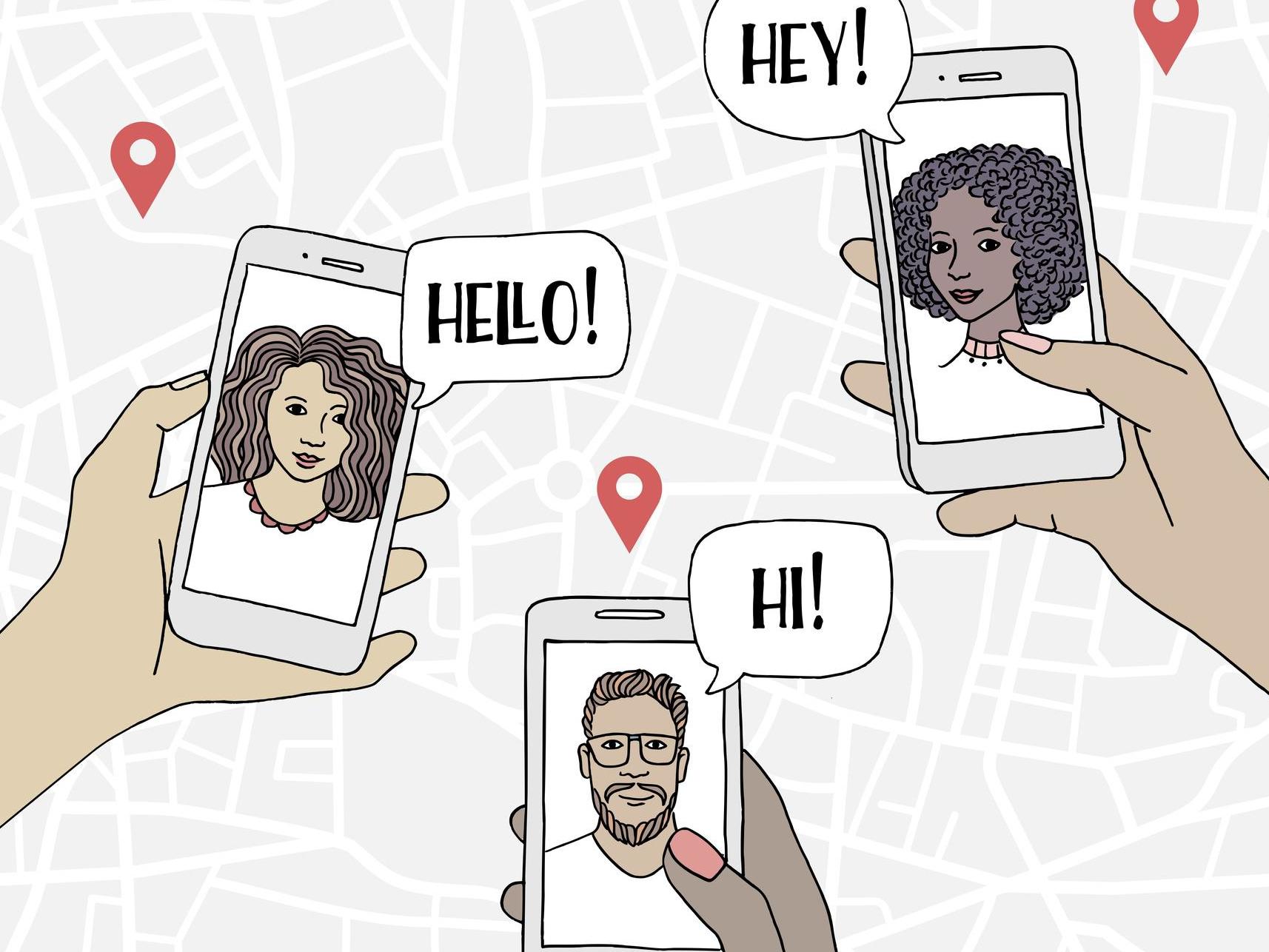 If you thought dating was complicated before, buckle up. Up until recently, the path to finding true love was plagued by ghosting, catfishing and benching, among other nefarious forms of behaviour. Now, the path is plagued quite literally – and you are not even allowed to leave your house to step on it.
As a result of the coronavirus outbreak, people around the world are now spending their days stuck indoors, which, for singletons means that late-night video calls and sneaking in some self-love while your housemates are asleep is about as saucy as things are likely to get for quite some time. Gone are the days of first dates IRL, seeing them in person for the first time, getting butterflies in your stomach as their hand brushes your shoulder. Who knows how long until we will hold another person's hand without fighting the urge to soak it in sanitiser first?
Less than one week into the lockdown and we've already witnessed the impact on dating: take the BBC journalist who went viral for tweeting about isolating with a man she had just met on Hinge. Apparently, it has been going rather well and the couple recently celebrated their "weekaversary" (one week of isolation) with a unicorn Easter egg. Elsewhere a virtual matchmaking project called Love is Quarantine, based off of Netflix's hit reality series Love is Blind, is busy setting people up on blind virtual dates.
Although this all makes for a fun anecdote, there are also more serious implications to the changes, especially when the UK is already known as the loneliness capital of Europe – we even have our own minister for loneliness. The dearth of physical contact as prompted by the pandemic could severely hinder people's mental wellbeing, particularly if they are one of the 7.7 million Britons living alone.
Dating apps have reported a surge in users: Bumble reported a 35 per cent increase in the average number of messages sent since the outbreak began, in addition to a surge in voice and video calls using the app. Tinder has also noticed a major spike in user activity – with conversation lengths up to 30 per cent longer than they were last month, which is not surprising considering everyone has more time on their hands to think of snappy pick up lines to woo someone into… well, a locked Houseparty conversation.
"As we are now entering the initial phase of physical distancing, we're expecting these and other user behaviour trends to evolve as more and more people are looking for ways to engage in one-on-one virtual connections," a Bumble spokesperson tells The Independent.
Of course, in today's digitised dating world, it's not exactly rare for romance to blossom from behind a screen – it just isn't supposed to stay there indefinitely. Nonetheless, psychologist Daria Kuss tells The Independent that it is completely doable for a relationship to flourish in the virtual sphere. "Making use of technology to stay connected, to speak and see each other regularly and to engage in shared online activities may foster a strong emotional bond between a couple."
This has certainly been the case for 21-year-old London-based student Candice, who explains on The Independent's Millennial Love podcast how she and her partner of two months have been keeping in touch via FaceTime since she was forced to return to her hometown in France before the border closed.
"It has sped things up quite a bit and we have spent entire evenings speaking," she said. "We know we won't see each other for at least two to three months, but it's actually been really nice as we have been focusing on getting to know each other more deeply without our physical attraction getting in the way."
With casual sex off the table, coronavirus has somehow wound the clocks back on the dating scene, with connections such as Candice's mirroring more archaic dating rituals. "A period of virtuality in a relationship appears reminiscent of the more traditional courtship period," explains Kuss. 
"In these instances, a couple would spend more time getting to know each other. Traditionally in straight couples, this would involve the man wooing the woman with his attention and affection to foster his intentions of a lasting partnership. Therefore, virtual relationships, especially in the early stages, can be considered modern-day courtship," she says.
Couples in longer-term relationships aren't immune from the pandemic impact either. Thanks to the lockdown, those who already live together will be spending far more time together than normal – cue endless rows about the TV remote and whose turn it is to buy toilet roll – and those who don't risk spending weeks or even months apart unless they decide to "test the strength of their relationship" and move in together as the British government suggested earlier this week.
Dating psychologist Madeleine Mason Roantree tells The Independent there is no better time for unmarried couples to see whether or not their relationship can go the distance. "It's through difficult times that couples come together and find a new shared meaning," she explains. 
"When we show one another compassion and vulnerability something magical can happen. While inevitable frictions will occur, being stuck together could be the very thing that shows you how compatible you and your partner really are," Roantree adds.
For some people, like 30-year-old DJ Harriet Rose, unexpected move-ins are going surprisingly swimmingly. Rose has just started living with a woman she has been dating for two months. "It's pretty chilled really, we are just being really open and honest about everything and giving each other lots of space," she tells Millennial Love. "It's all very relaxed." 
Things aren't quite as rosy, though, for 24-year-old digital marketing manager Lauren, who has also moved in with her partner of two months along with the rest of his family in their countryside home. "We went for a short visit and have ended up having to stay for God knows how long," she explains.
As Lauren's story shows, a person's love in the time of corona experience can be defined by good or bad timing – and some couples have got theirs spectacularly wrong. Like 33-year-old Ciara from Ireland, who recently broke up with her boyfriend and has had to continue living with him. "God knows how long we'll be sharing a bed together," Ciara laments on Millennial Love.
Some couples are even risking punishment in order to see each other: an Italian couple were recently caught mid-copulation in a car despite being forbidden to leave the house except for essential reasons. The wily duo had apparently tried to hide away in a park – top marks for effort.
Nobody knows how long this will go on for, and with many of us now living in intense and confined conditions, who knows what the long-lasting implications will be for our relationships. Could this mark the beginning of a new era for modern dating? Will terms like "ghosting" and "breadcrumbing" be rendered obsolete as new phrases like "vanishing" (abstaining from all tech communication for hours at a time to prevent your eyes from turning into squares) and "lunch-houring" (virtually dating someone purely so you have someone to speak to on your lunch hour) emerge?
In these strange and extraordinary times, everything about love is precarious. Except, perhaps, for the very basic fact that we all probably need it now more than ever before.


[ad_2]

Source link