In the autumn of 2009, three Sugababes arrived in Los Angeles to shoot a music video. Within days, two members had quit the group, and a Eurovision Song Contest participant had been drafted in to make up the numbers. None of the band's original line-up remained. Such a spectacular implosion of one of Britain's all-time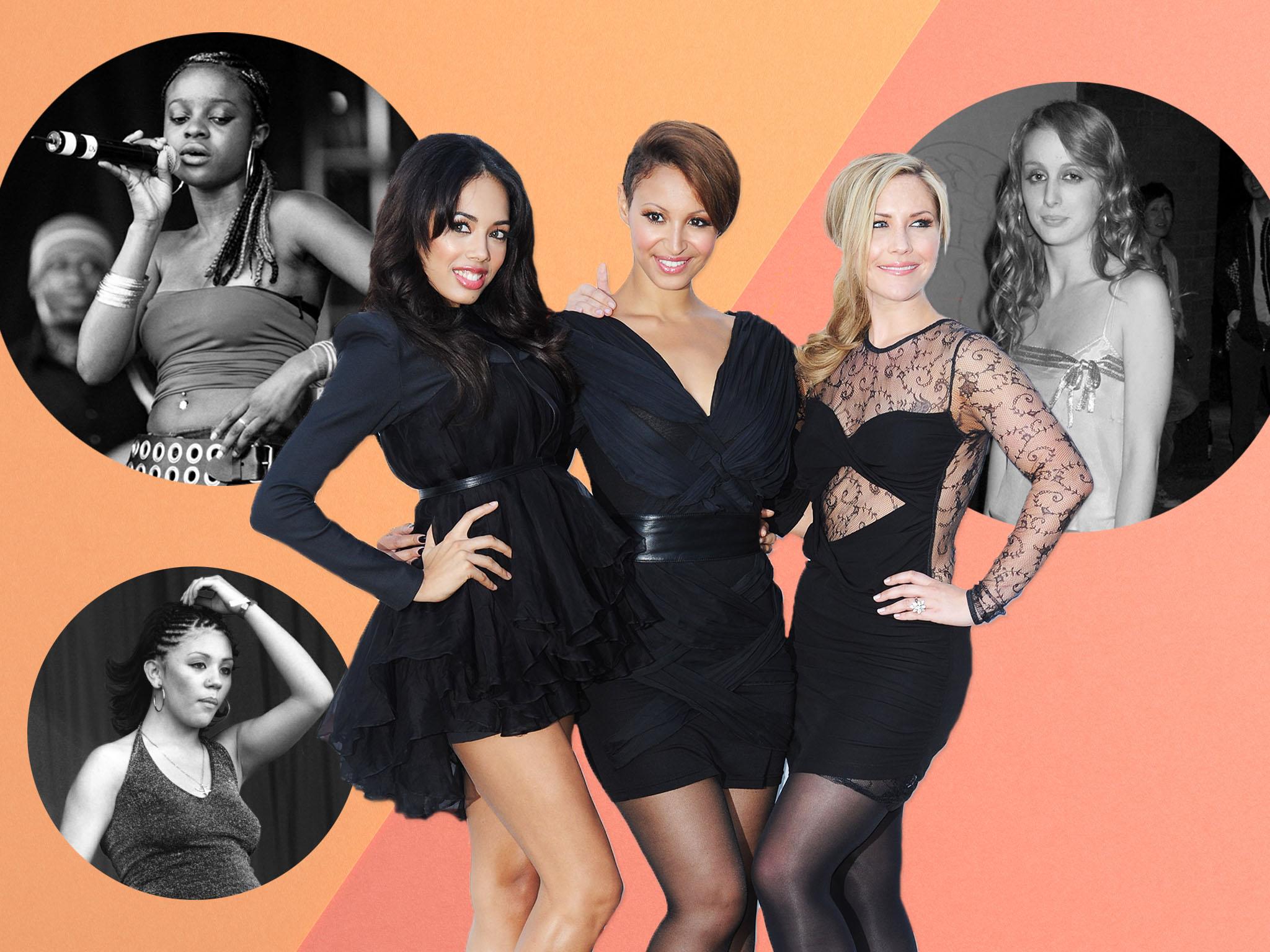 In the autumn of 2009, three Sugababes arrived in Los Angeles to shoot a music video. Within days, two members had quit the group, and a Eurovision Song Contest participant had been drafted in to make up the numbers. None of the band's original line-up remained. Such a spectacular implosion of one of Britain's all-time greatest girl bands, which came to a head with the release of a woeful, vocally cut-and-pasted final album in March 2010, would have been funny if it weren't so depressing.
Before they became infamous for endlessly swapping out band members and replacing them with newer, shinier models, Sugababes were brilliant. They were preternaturally pissed off rock stars with R&B pipes who were always, the tabloids insisted, at one another's throats. In an era of music still made up of strictly defined genres with little crossover, Sugababes were also unusually universal in their appeal. They were as capable of producing frothy and ebullient masterpieces like "Push the Button" as they were grimy bangers such as "Freak Like Me". Their vocal harmonies were perfect for mournful ballads, empowerment anthems and slinky funk – all performed while looking resolutely stone-faced, their occasional smiles only ever crooked or vaguely threatening.
By the time they collaborated with Girls Aloud, for a Comic Relief cover of "Walk This Way" in 2007, their glossy grouchiness made Cheryl Cole and co, who always burned with unspoken rage themselves, look positively square.
There were ultimately four incarnations of the Sugababes. The first – comprising Keisha Buchanan, Mutya Buena and Siobhan Donaghy – properly arrived in 2000 with the single "Overload", a glitchy indie track with drawling vocals and volatile guitar thrashing. Then Donaghy quit the group, having reportedly announced to her bandmates that she was going to the toilet and then never coming back ("After three hours we thought – she's been in there a bit long," Buchanan said at the time). She was replaced by Heidi Range, who was always oddly sunny for a group perpetually down in the dumps. It's arguable, however, that she, Buena and Buchanan embodied the band's creative peak. 
Buena was often described as the group's lynchpin, with her smoky vocals, performative nonchalance and understated cool. When she left to pursue a solo career, one that was cruelly curtailed when her first (and so far only) album underperformed, the band seemed to lose their edge. She was replaced by Amelle Berrabah, a sort of Rita Ora dry-run with the right snarl and vocal scratchiness for the band, but who would always struggle to define her own place in it. The bops kept coming, though – Berrabah was there for a number of Sugababes classics despite her late arrival, among them signature hits "About You Now" and "Red Dress". 
Then 2009 happened. The in-fighting that had always dominated the group's press coverage suddenly became genuinely toxic, with reports emerging that Berrabah had quit the group after a fall-out with Buchanan. Additional reports claimed that Range had threatened to walk as well. It was ultimately decided that Buchanan would leave, taking with her the last fragment of the original Sugababes line-up. Having arrived in LA under a cloak of secrecy while the band was imploding, aspiring pop star and Eurovision export Jade Ewen was shuffled into the group. 
Ewen reportedly didn't even know she was being inserted into an established band when she had arrived in LA, with the reunited Berrabah and Range meeting her just two days before shooting commenced on their video for "About a Girl" – arguably the group's final banger. They would say they bonded over slapping one another's bums while rehearsing the video's choreography. It was a trainwreck. 
"It all started so innocently … a love for music and a dream … look what it's become," Buena wrote on Twitter. "I will say this publicly: shame on Heidi for not following Keisha out. But [it] doesn't surprise me a bit."
"None of us were happy – [Keisha] included," Range told The Mirror. "It was a difficult situation … The last time I saw Keisha was terrible. We didn't speak. I've sent her a message but she's not talking to me. She doesn't want to know. It's been years together with the band and it's really hard. Really hard. Everyone's nicknamed me Tiny Tears because I'm constantly bursting into tears." 
Of Ewen's arrival, Range appeared relieved. "We've been given a second chance," she said. "We tried everything we could to make it work with Keisha but we couldn't keep it going with her. Life's too short to live in an unhappy situation."
At the time, widespread reaction to the latest switch was of almost comic bafflement. The press decided it was one transformation too far, a stance easier to take on the heels of "Get Sexy", a ludicrous comeback single (and the last to feature Buchanan before she was ousted) full of Americanisms and thrusting. It also created immediate factions within Sugababes fandom – Range and Berrabah were either the Machiavellian villains responsible for a potentially fatal split, or Buchanan was the villain all along, her removal earned. Ewen, a talented vocalist who had just started her own solo career prior to joining the group, never stood a chance.
In hindsight, the trials of the Sugababes exposed the cruelties of the pop industry. Speaking to The Guardian in 2013, Buchanan, Buena and Donaghy, who by that point had reunited as a separate musical entity, claimed that their management fuelled animosity between them. "They'd whisper to one of us: 'You should go solo'," Buchanan said. "And to another of us: 'So-and-so doesn't like you.'" 
Rumours of in-fighting helped define Sugababes, but it was easy to forget that those suffering the consequences were mere teenagers. Donaghy was just 17 when she left the group, later revealing she was diagnosed with depression soon after her departure. Buchanan and Buena were even younger. Perpetuating the idea that they were all individually replaceable likely didn't help their collective spirit – each member defined as mere props for a brand name and bringing nothing to the table that couldn't be replicated by someone else.
As a result of such toxicity, Sugababes went out in a blaze of uncertainty and disappointment. Sweet 7, which turns 10 years old this month, was an unexpected curtain call for the group. It was an album produced by US hitmakers such as RedOne and Stargate, and the most 2009 record imaginable, full of razor synths and over-processed vocals. While the group were famed for their harmonies, Sweet 7's production transforms Berrabah, Range and Ewen's voices into a soup of android noises.
Lyrics throughout were also oddly vacuous for a group who always tended to reach for some kind of substance, or at least an assertive kind of sexuality. "Give me what I need / That Gucci, that Louis V," Ewen sings on the Sean Kingston collaboration "Miss Everything". "That's how you spell L-O-V-E."
All of Sugababes, from their earliest incarnations to the pits of Sweet 7's troupe, have stayed somewhat in the public eye since their girl band heyday. There have been reality shows, stage shows and attempts at solo careers. There was also MKS – the aforementioned 2013 reunion of Buena, Buchanan and Donaghy – that produced one official single, "Flatline", before seeming to vanish. They've maintained they're still together and will release further material, but so far haven't. It's another bummer.
"Flatline" was brilliant – a chill summer breeze of a single that emphasised the airy soul of the trio's vocals. The unreleased MKS album was also promising, its material having been slowly leaked online over the years (or given to artists like Bananarama). 
There also remains something quietly powerful about their potential comeback. After years of being treated like cattle, each Sugababe marked with a destructive tabloid reputation and told that they're indistinguishable from any other pretty young woman with a decent voice, it would be extraordinary to see the group returning fully in charge of their own destinies for a change. As much as it's become a running joke in MKS fandom to believe they could genuinely return once again with new material, it wouldn't be in the Sugababes spirit to go down without a fight.
[ad_2]

Source link