Talk Health PartnershipAn Introduction to The Drake Foundation Whilst rules are in place in sports to protect players from head injuries, collisions are inevitable in both content and non-contact sports, such as rugby and football. And it's not as simple as getting up and carrying on – these collisions have more impact than they
Talk Health Partnership
An Introduction to The Drake Foundation
Whilst rules are in place in sports to protect players from head injuries, collisions are inevitable in both content and non-contact sports, such as rugby and football. And it's not as simple as getting up and carrying on – these collisions have more impact than they may appear to have on the surface.
The Drake Foundation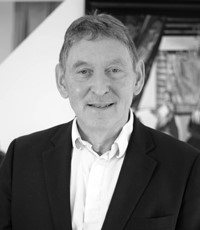 Established in 2014, The Drake Foundation is a not-for-profit organisation committed to improving the understanding of concussion in sports and its effects on long-term brain health, gaining an insight into the processes underlying neurodegenerative diseases, including dementia. Bringing together the brightest minds from science and sports, they facilitate collaborations and research, having already committed over £2 million in research funding and invested in open access educational resources.
The Drake Foundation was founded by businessman and philanthropist James Drake. James had witnessed some very serious concussion injuries on the sports field in both rugby and football that he felt were not dealt with property and were somewhat ignored. It left James feeling strongly about looking much more closely at concussion and the impact this has on the brain.
He was inspired to create The Drake Foundation and James soon partnered with Saracens to set up their first study looking at biomarkers in Saracens rugby players in relation to concussion injuries, a study which is still ongoing to this day. Now four years on, the Foundation have undertaken a number of further studies, launched an open access journal and the Concussion Database, held three UK Sports Concussion Research Symposiums, and seen their first study published.
Current studies
The Drake Foundation are now involved with a number of additional studies, predominantly with retired football and rugby players over the age of 50. These studies are gathering data on their quality of life and social circumstances, looking for signs of disease. It is hoped that these studies will not only assess the effects of sporting careers on long-term brain health but may also shed light on the development of dementia.
Another ongoing study works with 2018-19 Premier League footballers, assessing them in various ways to indicate whether the brain has suffered an injury. By measuring molecules released into saliva and urine after a concussion, researchers hope to understand more about what is happening in the brain after these injuries, and how this may affect long-term brain health. You can find out more about The Drake Foundation's concussion research here.
What's next?
The future is bright for The Drake Foundation. They have extended their funding focus to include basic laboratory-based research into how proteins associated with chronic traumatic encephalopathy form in the brain, a project with many overlaps into other dementias. Additionally, The Drake Foundation are working to launch studies in recently-retired rugby and football players in order to gain an insight into the physical and mental health changes that occur in these young men and women.


[ad_2]

Source link