Charges for chip giant cofounder and pal downgraded in special plea deal Henry T Nicholas III on Fox 11 News (Source) Broadcom billionaire Henry T. Nicholas III and a pal will avoid a stretch behind bars after cops seized a huge stash of narcotics from their Las Vegas hotel suite. Nicholas, 60, and his companion
Charges for chip giant cofounder and pal downgraded in special plea deal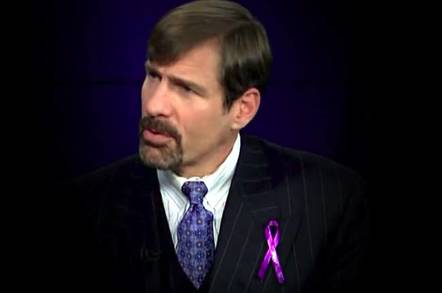 Broadcom billionaire Henry T. Nicholas III and a pal will avoid a stretch behind bars after cops seized a huge stash of narcotics from their Las Vegas hotel suite.
Nicholas, 60, and his companion Ashley Fargo, were arrested and charged with drugs trafficking in August 2018. Officers had been called to the Encore hotel by its staff, where they discovered a substantial amount of heroin, cocaine, crystal meth, and ecstasy in the tech billionaire's room, and busted the pair.
This week, lawyers for Nicholas and Fargo indicated they will, for two charges of drugs possession, enter so-called Alford pleas in a Nevada court, meaning they will not admit any wrongdoing though will acknowledge there is enough evidence to convict them.
Prosecutors agreed to drop five drug-trafficking charges after Nicholas and Fargo's legal team argued the duo were not dealers, leaving the lesser two allegations of possession.
"By no stretch of the imagination would anyone consider Dr Nicholas or Ms Fargo to be traffickers distributing drugs into the community," the defense attorneys said in a statement.
A million bucks
The pair, who denied the luggage bags of narcotics belonged to them, will donate $1m to a Las Vegas rehabilitation program as part of the plea deal. They must also complete 250 hours of community service, and attend twice-monthly addiction counseling, for a year, or face up to four years in the clink if they screw up.
The pair, who live in Newport Beach, California, are due in court in Nevada on August 9 to formally enter their pleas.
Police claimed they arrived at the Encore to find Nicholas locked out of his room, and Fargo in the suite passed out with a balloon filled with laughing gas, which is not illegal, on her mouth. It is understood the pair had just returned from a strip club.
Nicholas, who has no criminal record, cofounded chip design giant Broadcom in 1991, and retired in 2003 with a $4bn fortune. Since then, he has spent millions advocating for victims of crime, and in California fought to pass a victims' rights law known as Marsy's Law, named after his sister, who was killed by her ex-boyfriend in the 1980s.
As we noted last year, though, being in a hotel room full of drugs is probably one of the tamer allegations to be leveled against Nicholas in the years since he made his fortune. ®
[ad_2]

Source link