Image caption The case of WikiLeaks co-founder Julian Assange makes headlines for a second day. The i reports that prosecutors in Sweden are considering reopening an investigation into an alleged rape which had been dropped after he evaded arrest by taking refuge in Ecuador's London embassy in 2012. It could, the paper says, lead to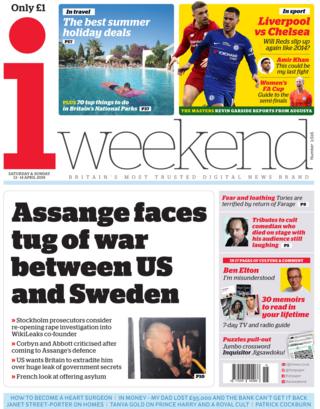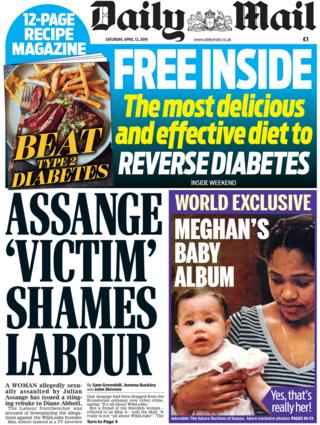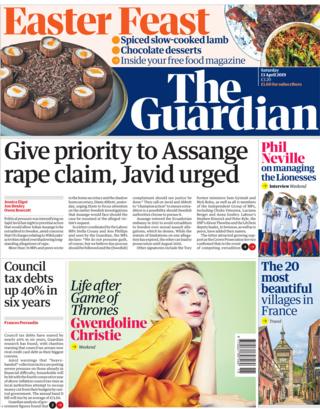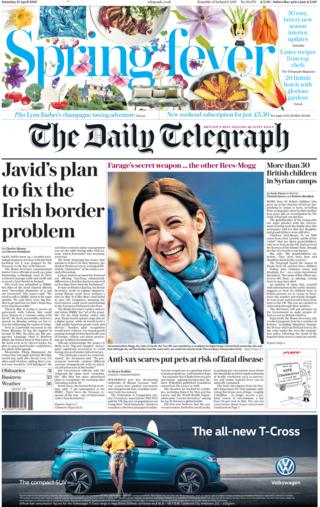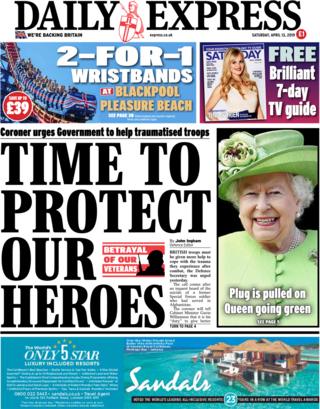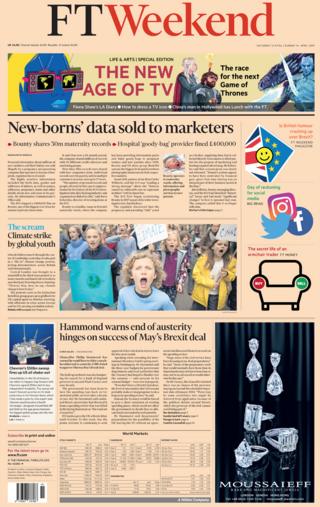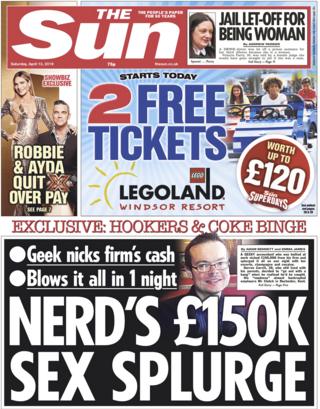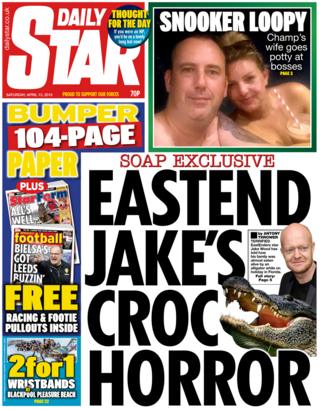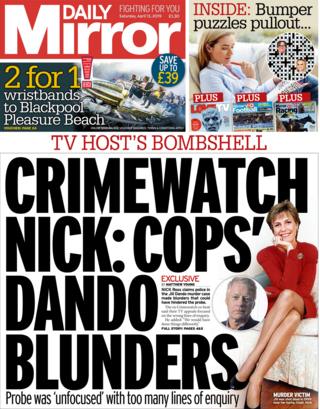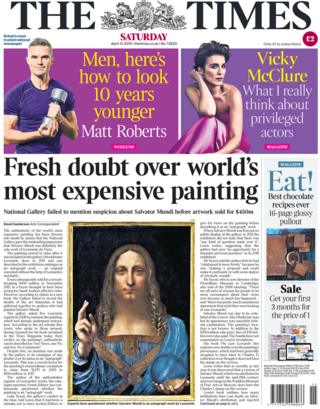 The fate of the WikiLeaks founder Julian Assange has prompted a fierce debate in Saturday's papers.
The Daily Mail accuses the shadow home secretary, Diane Abbott, of downplaying the allegations of sexual assault made against him in Sweden, which he denies.
It says she displayed a "warped Stalinist worldview" in which crimes can be ignored and expunged as long as you are political bedfellows.
The Daily Telegraph says it has caused a rift at the top of Labour, quoting an unnamed senior shadow cabinet minister describing the remarks as "ill-judged" and "wrong-headed".
The Daily Mirror also thinks Assange should be extradited to Sweden, if the rape claim case is reopened. But, it argues, he shouldn't be handed to the US because the secrets he published laid bare horrors in Iraq and Afghanistan.
Robin Lustig, writing in HuffPost UK, agrees. He argues that if Assange is extradited to the US, he should be acquitted in order to uphold the freedom to publish material which governments don't want released.
Gender inequality?
Many of the papers carry the story of a serial drink driver who was spared from going to prison because she's a woman.
Victoria Parry, who's 30, admitted dangerous driving after crashing into three cars in Warwickshire and ending up in a ditch.
In court she was told by Judge Sarah Buckingham that if she had been a man she would have been "straight down the stairs" to jail.
The Sun says her sentence was condemned by the road safety charity, Brake, which called for repeat offenders to be dealt with severely.
The Mirror reports that the Judicial Conduct Investigations Office is examining the Judge's remarks.
Get news from the BBC in your inbox, each weekday morning
Brexit logjam
Senior Tories are blaming shadow Brexit secretary Sir Keir Starmer for obstructing the Brexit negotiations, according to the Telegraph.
The Conservatives blame the logjam on his demands for a second referendum and say they've found shadow chancellor, John McDonnell and the shadow business secretary Rebecca Long-Bailey more open to compromise.
But according to the paper, Labour have hit back – accusing the Tories of failing to compromise on a deal which has already been rejected three times.
Times columnist Matthew Parris thinks Leavers – and not just Remainers – should demand another referendum.
Meanwhile, the sketch writers were all there to witness what one describes as "the Nigel Farage roadshow", as the former UKIP leader launched his new Brexit party.
"He's back," says Henry Deedes in the Mail, "buzzy, boisterous" and "still mildly bonkers".
Quentin Letts says in the Times that although Mr Farage has already "retired more times than George Best", he was clearly enjoying the "buzz of high political performance".
The Guardian's John Crace draws attention to Mr Farage's call for the British people to "rise up against the career politicians".
Then he points out the speech was being given by a "career politician who, bankrolled by Brussels as an MEP for 20 years, had tried and failed seven times to get elected to Westminster and was now heading up his second political party".
[ad_2]

Source link