Media playback is unsupported on your device Media captionRory Stewart knocked out of contest Four men are left in the race to be next prime minister after Rory Stewart was knocked out. The international development secretary was eliminated after coming last with 27 votes, 10 fewer than last time. He said his warnings about a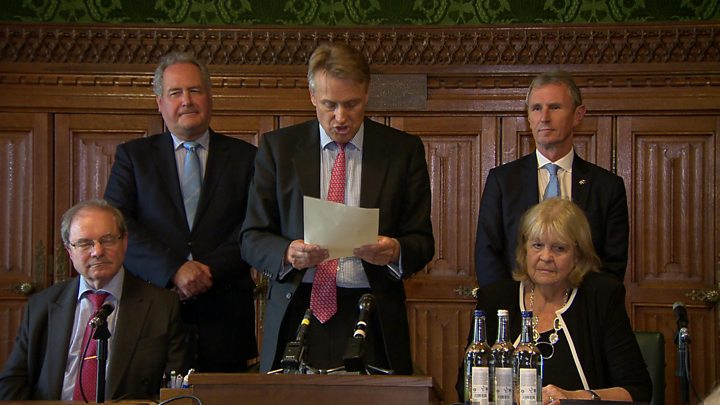 Four men are left in the race to be next prime minister after Rory Stewart was knocked out.
The international development secretary was eliminated after coming last with 27 votes, 10 fewer than last time.
He said his warnings about a no-deal Brexit "probably proved to be truths people weren't quite ready to hear".
Boris Johnson topped the vote again with 143 votes, 17 more than last time. Jeremy Hunt came second with 54, Michael Gove got 51 and Sajid Javid 38.
A fourth round of voting will take place on Thursday.
Mr Stewart started as a rank outsider in the race but gained support on the back of an unusual campaign strategy.
Touring the country for pop-up meetings, which were promoted and recorded on social media, he drew large crowds and won the backing of several senior cabinet ministers.
He had accused other candidates, including Mr Johnson, of lacking realism over Brexit and making undeliverable promises.
After his elimination, he tweeted that he had been "inspired" by the support he received which had rekindled his faith and belief in politics.
Mr Stewart's vote tally fell from Tuesday – following a live BBC TV debate in which he summed up his own performance as "lacklustre".
There have also been suggestions of tactical voting – "dark arts" as he called them – with candidates lending votes to others in order to help eliminate certain rivals.
One MP supporting Mr Stewart claimed he had been "let down" by "thieving, mendacious, lying" colleagues who had switched.
Following his exit, Mr Stewart – MP for Penrith and The Border – told the BBC he was "disappointed" and believed his party "didn't seem ready to hear his message" about Brexit and the need to seek out the centre ground.
He said his arguments during the campaign that an alternative Brexit deal was not on offer from the EU, and a no deal would be catastrophic, were "probably truths people were not quite ready to hear, but I still think they are truths".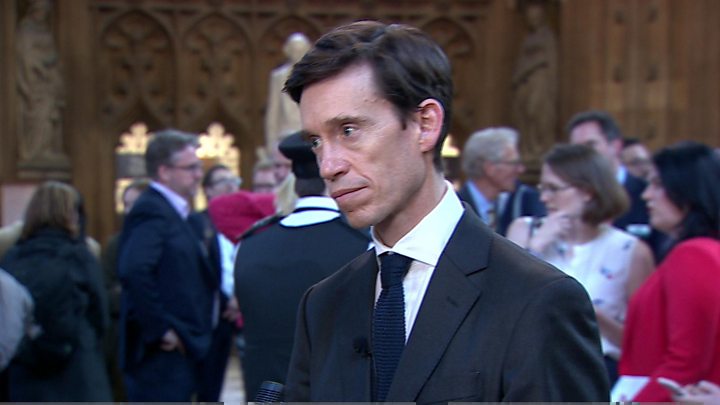 He defended his attacks on Mr Johnson, saying the gravity of the situation meant it was right to warn that the frontrunner risked "letting down" his supporters over Brexit.
"These are the times to ask these questions, but I agree they are uncomfortable questions," he said.
"People felt they were exposing divisions in the party they were not comfortable with.
"My conclusion is that you don't unify a family or a party by pretending to agree when you disagree. You unify through honesty and trust."
Mr Stewart, who has ruled out serving under Mr Johnson because of their differences over Brexit, added "I appear to have written my cabinet resignation letter."
He said he had not decided who to now support.
Home Secretary Mr Javid, who leapfrogged Mr Stewart in Wednesday's poll after gaining five votes on his second round tally, thanked Mr Stewart for his contribution to the campaign.
Mr Javid said he was pleased to make it through into the next round, adding that he could provide "constructive competition" to frontrunner Boris Johnson if he made it into the final two.
"People are crying out for change, if we don't offer change ourselves, they'll vote for change in the form of Corbyn – and I can be that agent of change", he said.
Reacting to his third consecutive second place, Mr Hunt said the "stakes were too high to allow someone to sail through untested".
Liam Fox, who is backing Foreign Secretary Mr Hunt, said the surviving candidates were the four most experienced men in the field and this is what people expected all along.
Tory MP Johnny Mercer, who is backing Mr Johnson, insisted there was "no complacency" despite his large lead, telling BBC News "there is still work to do".
Education Secretary Damian Hinds said Mr Gove had "closed the gap" on Mr Hunt in second place and was gaining momentum.
He said the environment secretary had the experience, the vision and the plan to deliver Brexit that could unite the country.
Unless another candidate drops out, there will be a fifth ballot on Thursday evening to determine the final two candidates who will go forward into a run-off of the party's 160,000 or so members.
The winner will be announced in the week of 22 July.


[ad_2]

Source link